top pricing analytics tools
best pricing analytics tools
cheap pricing analytics tools
saas pricing analytics tools
cheap pricing analytics tools
easy pricing analytics tools
Top pricing analytics tools
Online pricing analytics tools
Intelligent pricing analytics tools
Free pricing analytics tools
Fully-automated pricing analytics tools specifically designed for retailers, brands and manufacturers.
Whether you are an online retailer or a brand, PriceVent is the tool you need to make actionable, better-informed pricing decisions and achieve your business objectives.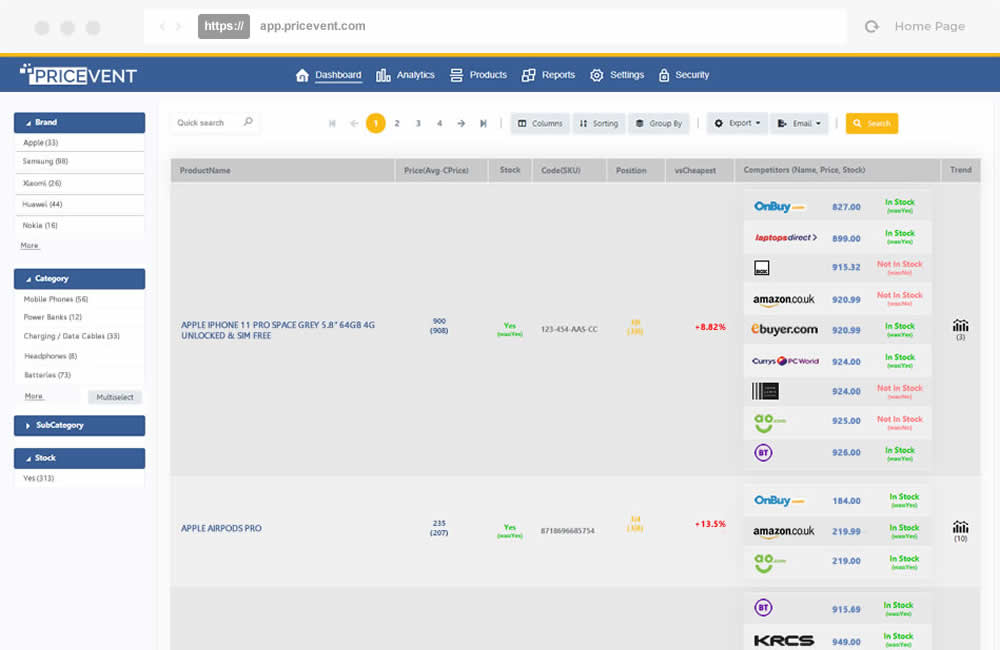 Pricing Dashboard
Uncover competitor prices and get competitive insights, all in one single screen designed to help you undestand data as simple as possible.
Price Positioning Comparison
Price Trend History
Advanced Filtering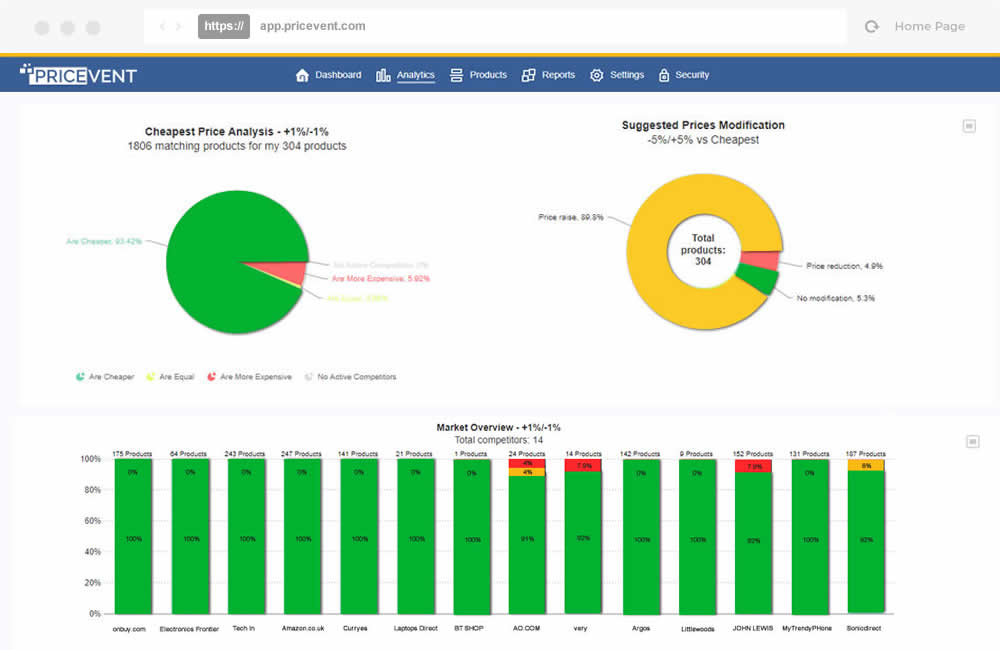 Pricing Analytics
Bring valuable data to life with interactive, easy-to-use widgets.
Performance Analytics & Rankings
Cheapest Price Analysis
Tailor-made Charts & Graphs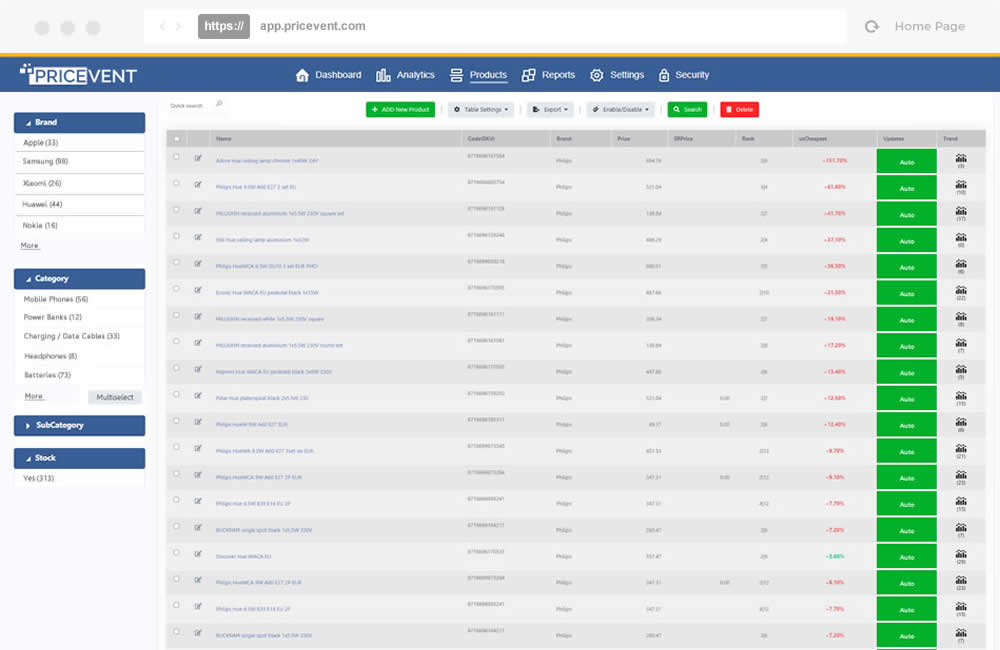 Data Management
Quickly add your products and match them with your competitors' with just a few clicks.
Easy Product Matching
Bulk Data Management
Stock Availability Monitoring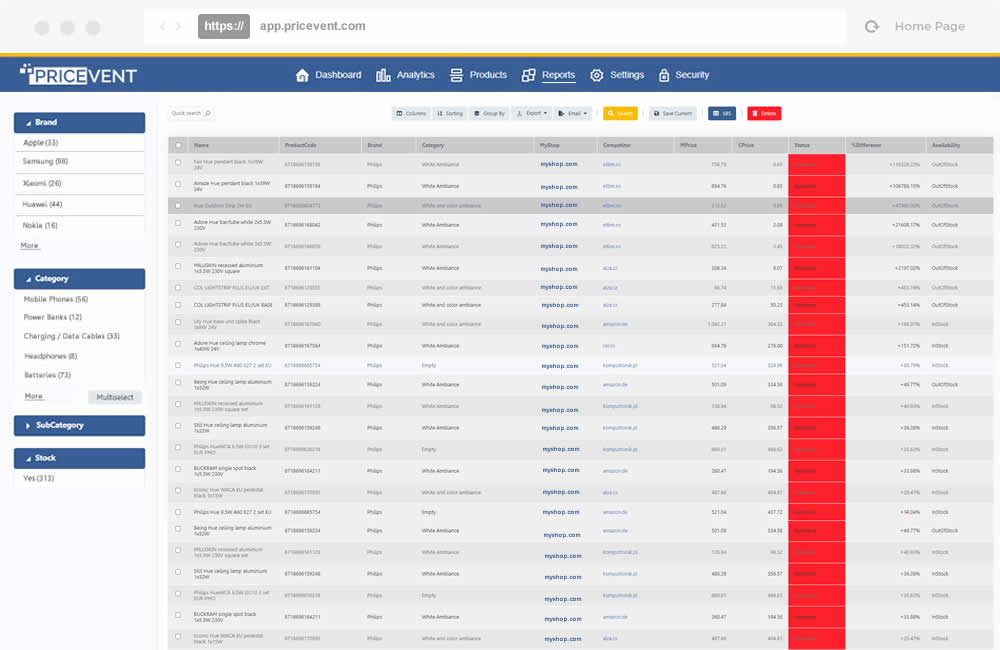 Reporting & Notifications
Set up and get daily reports and notifications delivered to your inbox.
Unlimited Reports
Advanced Reporting
Quick and Easy to Use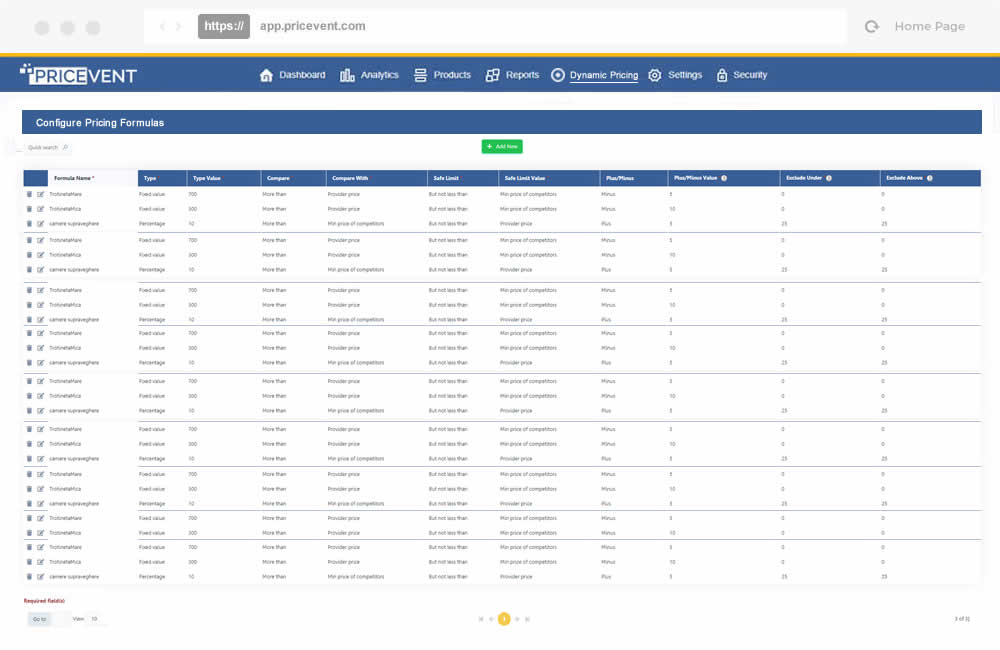 Dynamic Pricing
Automate pricing according to your rules and reprice with confidence.
Unlimited scenarios
Margin limit protector
Automated repricing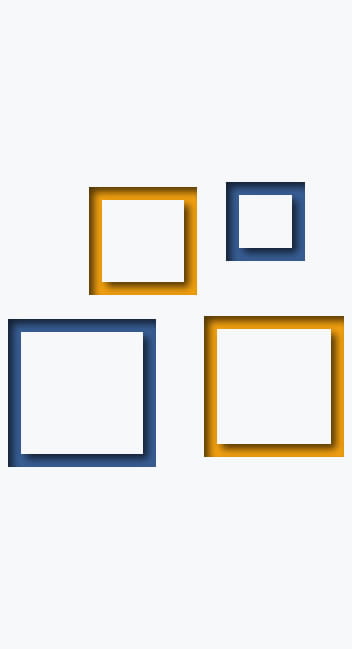 Simple, Fair Pricing.
Compare features side-by-side and pick the plan that's right for you!
Billed Monthly
Billed Yearly (Save the equivalent of two months!)
Small, medium and large sized companies from across the world monitor prices with PriceVent.
PriceVent works great in United States as well as in other 194 countries.














Ready to find out what PriceVent can do for you?
It's time to set your business up for long-term growth. Fill in the form with your personal information and try the best competitor price tracking software available on the market.
Start a 14-days free trial